We proudly present Cool moms by Little Indians.
They have a great sense of style and know how to inspire other moms.

This time it's Eszter. Mother of two! (Zoárd & Assya).

Describe your style in 3 words:
Playful, relaxed, let-do-it-attitude.

What do you love about your city?


Budapest has a lot of creative features and fun Hungarian products. I like a pastry shop, where the pastry chef=owner=sales person is over 80 years old and makes pastries from my childhood. 

We live in a quiet, little street in downtown, super close to the central market, where Zoard (our son) always gets some treats.


What is your favourite moment of the day?
I love to have breakfast. We are huge fans of oats so we eat oats twice a day. Each of us has their routine in making their own muesli. I eat mine as a warm porridge with bananas and almonds and I add something crunchy in the end (like oat flakes).

What is your favourite memory of your child?
Zoard will be 4 years old in just a few days and he flew almost 80 times. He is unbelievable when it comes to stories and reading. I could spend days with him without any toys as long as he can listen to my stories (now that he is older he loves role playing). So a favourite memory would be him sitting in my lap with a book. Or a breastfeeding memory, which is amongst my most precious memories with Assya as well and her hugs. And the noises she gives out when playing with Duplo (she just turned 1).

Pick and choose your favorite:
• Coffee or Tea: 
   I drink decaff latte with lactose-free milk.
• Heels or Flats Flats: 
   I like shoes with mini heels but go for flats.
• Wine or Cocktails: 
   I never drink alcohol. Just give me tiramisu.

What is your favorite holiday tip for other families?
Tips: plan ahead topics to talk about and games to play. Do not skip nap times. 

What are 3 things you can't live without?
My camera, Lancome Bifacil make-up remover and my Australian cotton underwears.

What is your favourite item for your kids?
I love long sleeved T-shirts/bodysuits on my kids, even when we live in Thailand/Spain. And leggings are great for protecting the knees. I adore beanies and infinity scarves.

What is the best secret or tip you can give other Mommy's?
Children do not need lectures. They need respect. For example, tell your baby before you pick him/her up while playing. In his/her world he/she was doing something important. There is a whole movement called respectful parenting and it is great in my opinion!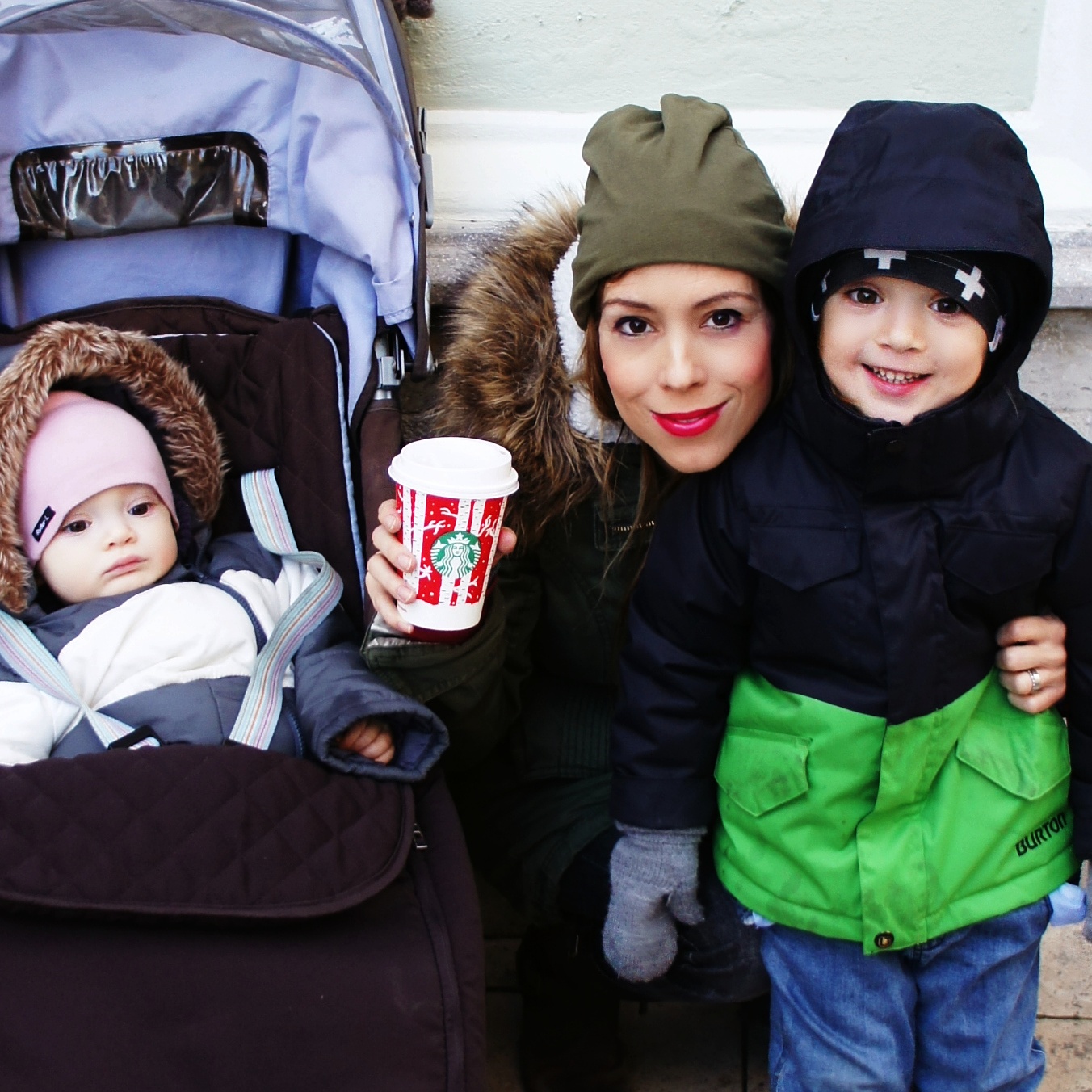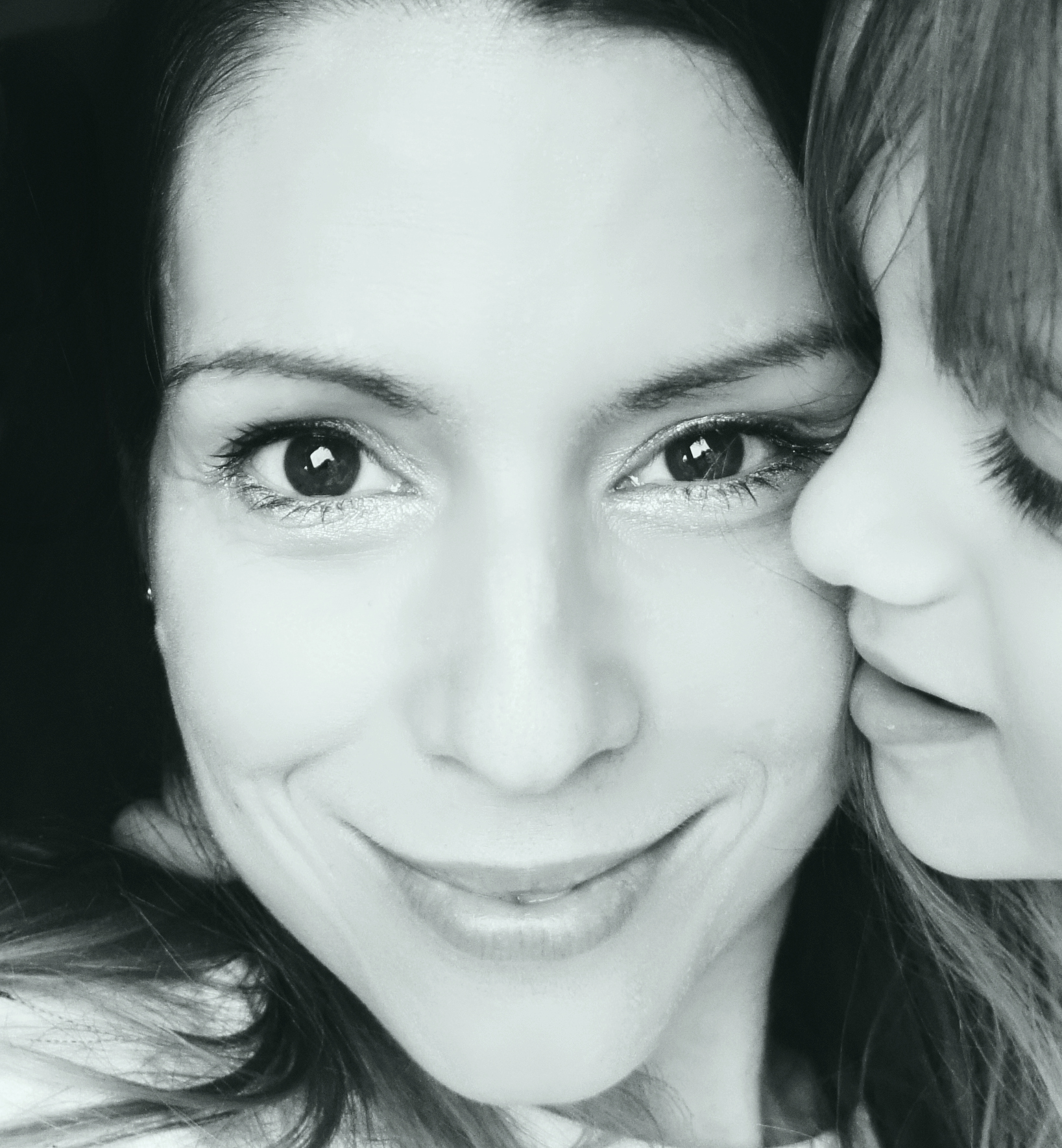 Follow Eszter also on social media: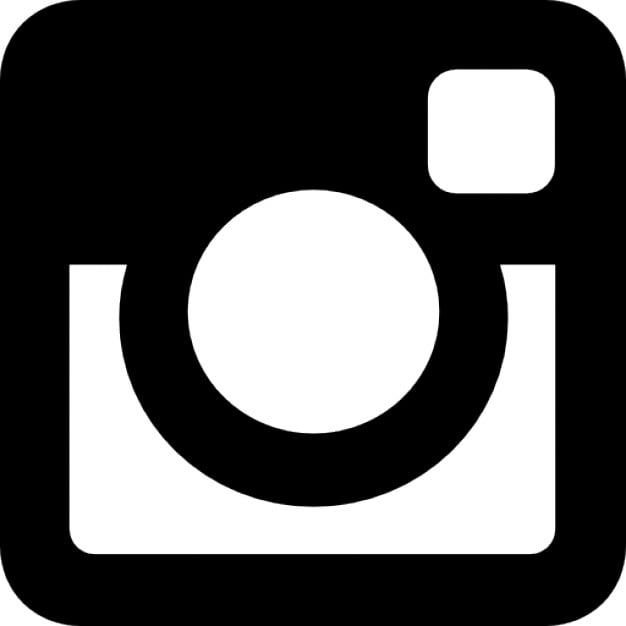 @zoardandassya